New Pc Systems
Acer's broad range of high-performance Desktop PCs are feature packed and offer practical functionality for all kinds of users and working environments. The Aspire range are high value PCs for both home and office users as they have amazing built-in multimedia features including DVD Rewriters and top performance graphics cards. The RC range also incorporate the very latest wireless technology and have added features including Radio and TV tuners so you can enjoy your favorite shows or even listen to the news at your desk whilst you work. For business users looking for excellent performance, the Power F1 range represents great value for money whereas both the Veriton ranges offer amazing performance at a price that can't be beat.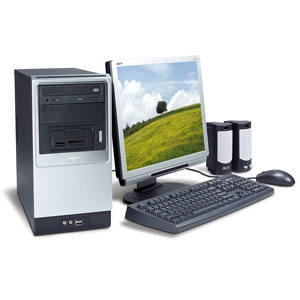 Acer Aspire T
Great Value, High Performance Personal Computers The Aspire T Series of desktops is a stylish PC aimed at the multimedia home user. Packed full of excellent features, such as DVD drives, 6-in-1 digital card readers and large hard drives as well as Microsoft Works. Most models include DVD writers and there is also the choice of three different processors – the T120 series runs an AMD Athlon+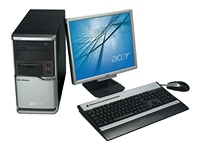 Acer Power F6
Business Value Reliable and easy to use the Power F6 desktops are ideal for business users. Offering high performance and easy upgrading the Power F6 series offers value for money as well as future proofing.... If you like this layout and would like to use it in any way, you are free to do so.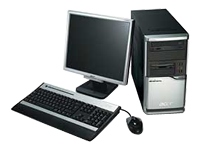 Acer Power M8
Simple Business Computing Easily upgraded the Acer Power M8 desktops are able to expand to meet changing business demands. Featuring gigabit connectivity, Microsoft operating system preinstalled and extended warranties these desktops are a great choice for any small business.... If you like this layout and would like to use it in any way, you are free to do so.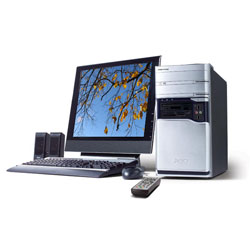 Acer Aspire E500
New styling and enormous expandability The all new Aspire E500 offers a choice from Celeron up to the latest Intel Dual Core processors. With options of multiple hard drives and the latest PCI Express technology, Microsoft XPH or Media Centre Edition 2005, the Aspires E500 can go the full distance for your future needs....