TTC Helpful Downloads Page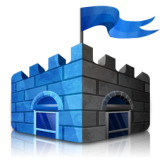 Help protect your PC with Microsoft Security Essentials
Microsoft Security Essentials is a new, free consumer anti-malware solution for your computer. It helps protect against viruses, spyware, and other malicious software. It's available as a no-cost download for Windows 7, 8, and 10.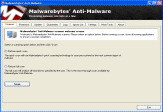 Malwarebytes & Anti-Malware is considered to be the next step in the detection and removal of malware. We compiled a number of new technologies that are designed to quickly detect, destroy, and prevent malware. Malwarebytes' Anti-Malware can detect and remove malware that even the most well-known Anti-Virus and Anti-Malware applications on the market today cannot.

CCleaner is a system optimization and privacy tool. It removes unused files from your system - allowing Windows to run faster and freeing up valuable hard disk space. It cleans: Internet Explorer (Temporary files, URL history, cookies, Autocomplete form history, index.dat); Firefox (Temporary files, URL history, cookies, download history); Windows (Recycle Bin, Recent Documents, Temporary files, and Log files); Registry cleaner (Advanced features to remove unused and old entries, including File Extensions, ActiveX Controls, ClassIDs, ProgIDs, Uninstallers, Shared DLLs, Fonts, Help Files, Application Paths, Icons, and Invalid Shortcuts. So comes with a comprehensive backup feature.) Added system tray icon, added minimize to system tray option, and optimized file deletion routines.
Click here to View how to use C Cleaner

Recuva.
Accidentally deleted an important file? Lost something important when your computer crashed? No problem! Recuva recovers files deleted from your Windows computer, Recycle Bin, digital camera card, or MP3 player. And it's free!

Defraggler
For most users (and especially impatient ones!), simply launch Defraggler, click the drive you want to defragment, and then click the big Defrag button. If you want to save some time, there's also Quick Defrag. You can defragment an entire file, a folder, or a single file. Tell Defraggler to search for files of a particular size or type. Or tell it to exclude files by name, file type, or other criteria.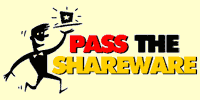 Check this out.
Here's a site with links to HUNDREDS of useful free stuff on the web: greeting cards, clip art, screen savers, you name it
Looking for free software, screen savers, desktop themes, online contests, java scripts, internet freebies, free online services etc? The following sites list only free stuff, free samples, online goodies and more. Enjoy...
*As with any software program, download and use is at your own risk. Although we have tested and used these products successfully, TTC Pc Doctors are not responsible for their content, and what effect, if any, they will have on your operating system. Always back up critical data before the installation of products of this type.